When we put a chunk of coal under extreme pressure, it has the potential to become a diamond. When we put a pipe under extreme pressure, it has the potential to break. Coming into last season, one of the biggest questions surrounding the Raptors was how well they could cope with the pressure of having sacrificed the longevity of their core for what was potentially one season of Kawhi Leonard. Was this team a chunk of coal, or were they a pipe?
And the toughest of coal they were; not only returning home as diamonds, but bringing the golden Larry OB back too. Even though the brightest shining diamond has been placed in a new museum, we've managed to keep 9 of them in Toronto. Once you go through The Process (no pun intended) of becoming a diamond, there's nothing tougher you'll ever face.
Enough of the analogy: this Toronto Raptors squad is set for a calm season with minimal pressure and stress. While there are some expectations, and everyone in the organization from top-to-bottom is hungry to taste what they got a sample of last year, the aura in the room is far different from what it was 12 months ago.
Compared to last summer when a single photo of Kawhi Leonard next to Masai Ujiri and Bobby Webster sparked multitudes of unnecessary speculation, this summer had nothing of the sort. Even throughout the entire season, Kawhi Leonard's pending free agency was the elephant in the room. Teammates and coaches would constantly be harassed over what the secretive superstar was like, and we would all be scratching and clawing for clues regarding how he felt about Toronto. Heck, we even got caught up over him carrying a bag from Shoppers Drug Mart on vacation, and how he reacted to every word Serge Ibaka said on his YouTube show, How Hungry Are You?. Alas, the elephant has made his way back home to Los Angeles.
Obviously, this summer post-July 6th was a completely different story. The affectivity of everyone's attitudes towards the Raptors' organization took a 180. Masai Ujiri transformed a sea of discontent, nervousness, and urgency, to one of celebration, relaxation, and glee.
There's no more window of opportunity to squeeze through, no more rift among management and players to worry about, no more questioning that this group is incapable, and certainly no more stressing over a superstar's looming free agency decisions. Evidently, putting some weight on our fingers took a weight off our shoulders.
Just because there's less of a necessity to perform, doesn't mean that the motivation of anyone on this team has dropped off one bit, as can be seen from some of the media day content. It's still very possible that the Raptors repeat, but even if they don't, it will surely be a season of improvement. Following the departures of Kawhi Leonard and Danny Green, Nick Nurse has 61.7 minutes per game to re-allocate. As Nurse has already told us, Pascal Siakam and Fred VanVleet are bound to see increased roles which will surely help them to elevate their game to where we all hope they can be: NBA superstars. Among other intriguing candidates whose contributions could be big difference makers are; Norman Powell, Stanley Johnson, Rondae Hollis-Jefferson, Patrick McCaw, and OG Anunoby.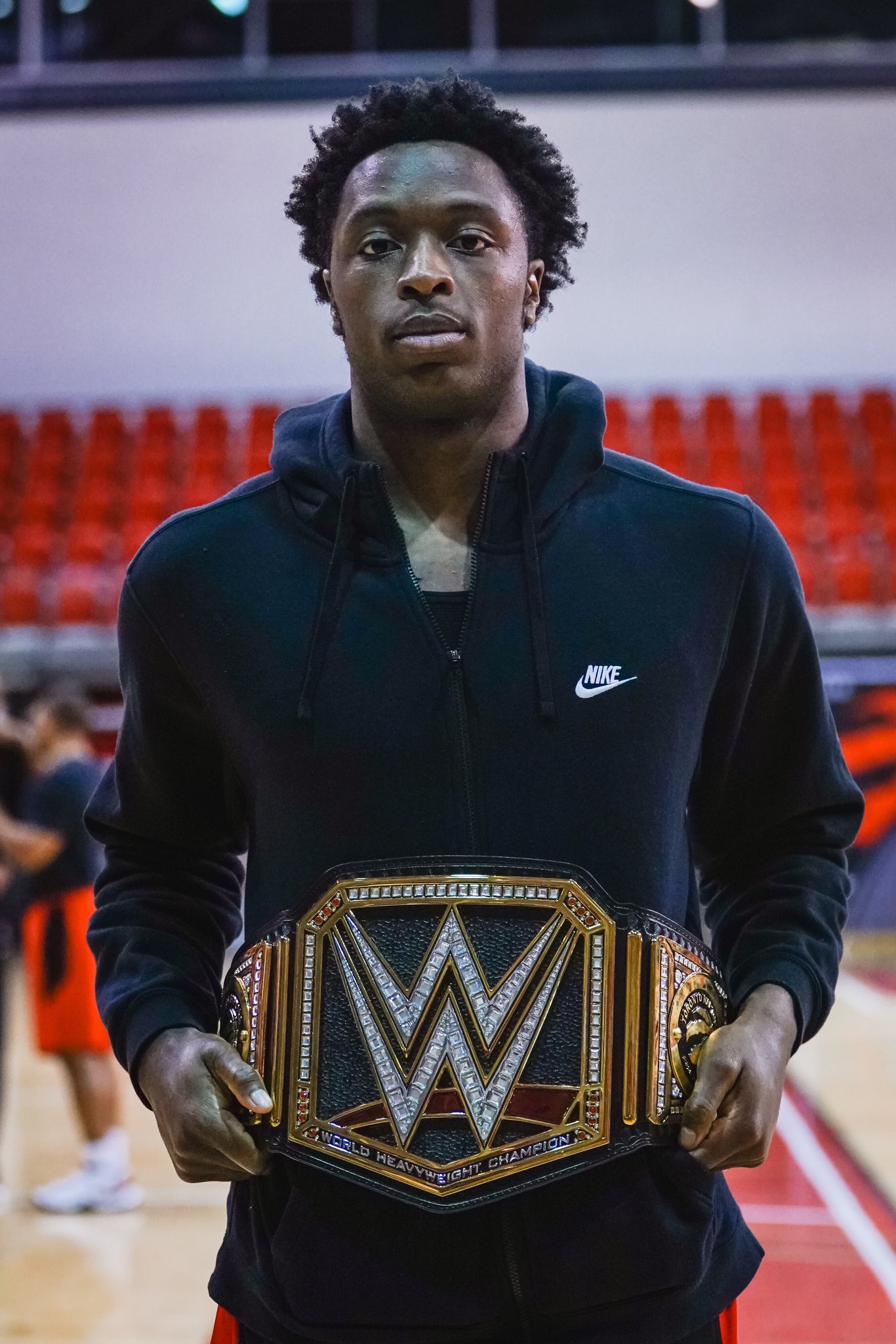 Each of the aforementioned seems to be in an early revival stage of their career, and fighting against each other for minutes can do nothing but make them better. With Nick Nurse's offensive-mindedness and focus on shooting, they all have the potential to become more complete players, and add an offensive game to their strong existing defensive capabilities. With a rotation that projects to feature at least 6 players under 27 years old, and with the bottom of the bench even younger, it is inevitable that this team will only get better as the season progresses.
Last season, we told you to enjoy the ride, and it was a lot easier said than done. You might have to lower your expectations this time around, but really, enjoy every game. It's going to be a fun year.